We're very excited to show you the official route with the train timetables!!
The following map shows the entire route, with all the train stops in which we'll change to reach the final city.
Most of the trips have two or more train changes, as we have tried to take those that don't need a mandatory reserve. This means that journeys are longer and we do not have a seat secured. However, we save high prices for reservations, following our idea of low budget trip.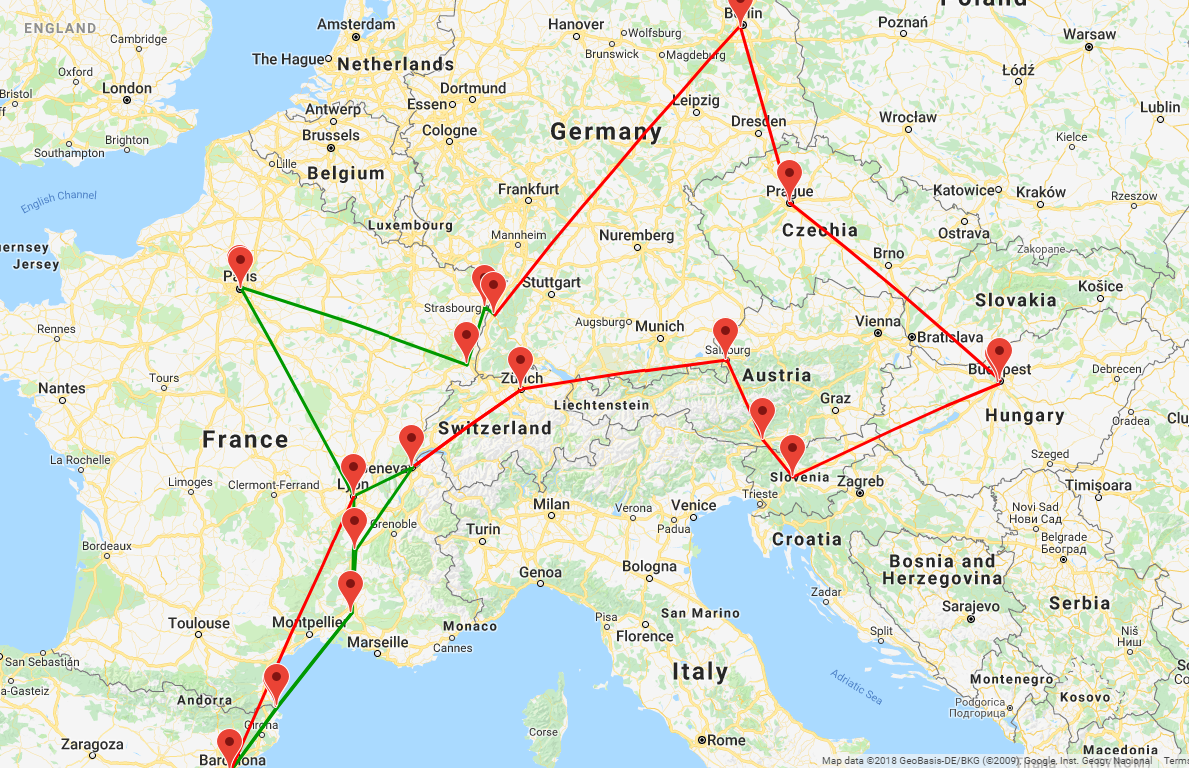 TRAIN TIMETABLE
With the Global Pass we can make 7 trips within the period of one month. The passage includes the departure and arrival trip to the country of origin.
1. We'll start our travel the 2nd of July in the BARCELONA-SANTS station. The train arrives at the PARIS BERCY station. The duration is

2. From PARIS EST to BERLIN HBF

3. From BERLIN SUEDKREUZ to PRAGUE HLAVNI NADRAZI

4. From PRAGUE HLAVNI NADRAZI to BUDAPES-NYUGATI

5. From BUDAPEST-KELENFOELD to LJUBLJANA station

6. From LJUBLJANA to ZUERICH HB

7. From ZUERICH HB to BARCELONA-SANTS station